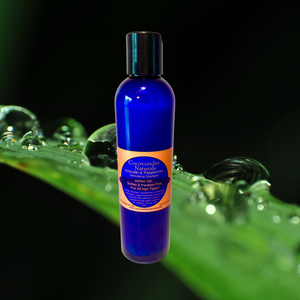 Cocovonday Naturals
Avocado & Peppermint Stimulating Shampoo/ 8 oz
Regular price
$24.99
$0.00
 Cocovonday Naturals Avocado & Peppermint Stimulating Shampoo gives you clean refreshed hair without damaging sulfates. It gives a cool, soothing feeling that you'll love and leave your hair cleansed and moisturized. This shampoo has a natural blend of organic avocado oil, peppermint oil, organic apple cider vinegar, aloe gel and rosemary extract. It restores moisture to dry, damaged hair. Promotes hair growth & strength for fuller, thicker hair. Leaves hair soft and light. Helps eliminate dandruff and dry scalp.
For All Hair Types and Styles:
Natural Hair
Relaxed Hair
Curly Hair
Straight Hair
Dry Hair
Locs (Dread Locs)
Braids & Twists
Women
Children
Men
Product is free of sulfates, parabens, artificial fragrances and color
DIRECTIONS: Apply Shampoo to wet hair. Gently massage into a lather. Run fingers through hair from roots to ends to prevent tangling. Rinse. Follow up with Cocovonday Naturals Avocado & Peppermint Deep Penetrating Conditioner. 
INGREDIANTS: Water, Organic Avocado oil, Peppermint Oil, Grapeseed Oil, Decyl Glucoside, Organic Apple Cider Vinegar, DL Panthenol, Hydrolyzed Soy Protein, Polyquaternium-7, Rosemary Extract, Citric Acid, Vegetable Glycerin 
Product comes in 8 oz bottle.
Avocado & Peppermint Stimulating Shampoo/ 8 oz